Can you believe it's already August? Are you ready to go back to school? Educators worldwide are gearing up for the 2022-2023 school year, and we want to help YOU be prepared! 
So everyone on the front lines of teaching (yes, I'm talking to you… teachers, parents, tutors, and administrators), here is a list of 3 FREE resources that will help you start the school year on the right foot.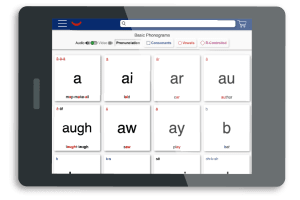 Interactive Phonogram Chart
Whether you are looking for innovative ways to introduce all the sounds of A-Z or need an accessible tool that contains all 75 phonograms, the Logic of English Interactive Phonogram Chart is perfect for teaching phonics to anyone! 
Want to know what the best part is? It's accessible from any device, so parents and teachers can work together to ensure your students are getting enough practice to master all 75 phonograms.
Eliminate the Rote Memory of Sight Words 
A training that can help anyone who wants to teach reading, writing, or spelling is Eliminate the Rote Memory of Sight Words! This 3-part training helps educators teach Dolch words in a simple and logical way to students of any age.
Spelling Analysis Videos
Another must-have for supporting students' understanding of phonics is Spelling Analysis Videos! These videos help students apply phonograms and spelling rules knowledge to spell unknown words. Spelling Analysis is a powerful tool to strengthen students' reading and spelling skills. Check out over 200 spelling analysis videos on our YouTube channel!
For more free tools to make teaching reading easier, check out these resources from Logic of English.